It's no secret that for high-level shooting, images play one of the main roles. Today we will discuss unique images, things, and jewellery that will look great at any photoshoot.
1) White shirt. Yes, already everywhere and everywhere, but nevertheless, she looks amazing in a photo shoot. It can be used by wearing just over the top of the underwear, and with jeans, and with trousers, and without underwear at all.
2) Trench. This is a trendy item! Moreover, it is suitable for both street shooting and studio shooting. Take a loose style so that you can play with the cut, tighten the belt, roll up the sleeves.
3) Leather jacket. It doesn't even need to be explained, I think. This is a favourite piece of clothing of many, and in the photo it looks chic. It can be combined with jeans, trousers, a skirt, and a romantic dress.
4) Body. The basic colours are black, white, and beige. An irreplaceable thing. Again, you can wear it as a purely one bodysuit, or combine it with other clothes – trousers, shorts, etc. Looks especially good in a minimalistic shooting.
5) Black turtleneck. If you want to hide the flaws of the figure – this is what you need. We put on a turtleneck and go to the shooting on a black background. If everything is fine with the figure, the more it will look stylish in any shooting.
6) Bulky jacket. A favorite piece of clothing for many. There are also a lot of different uses and combinations with other clothes.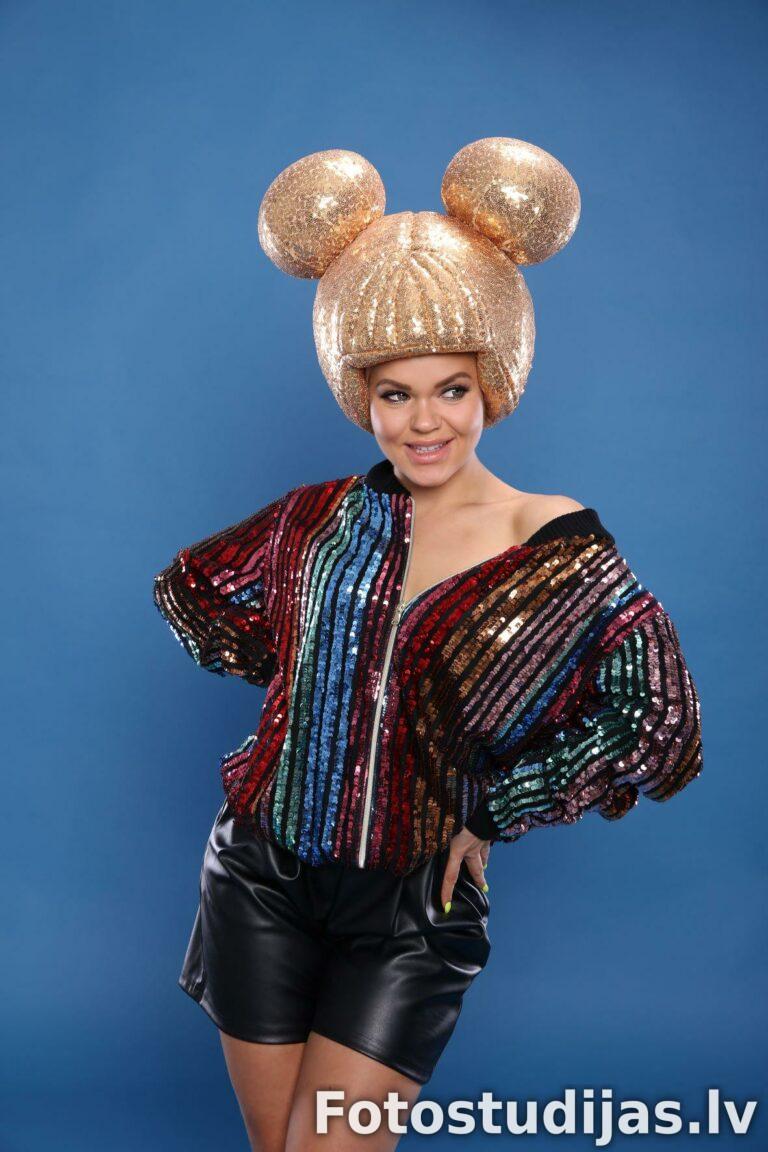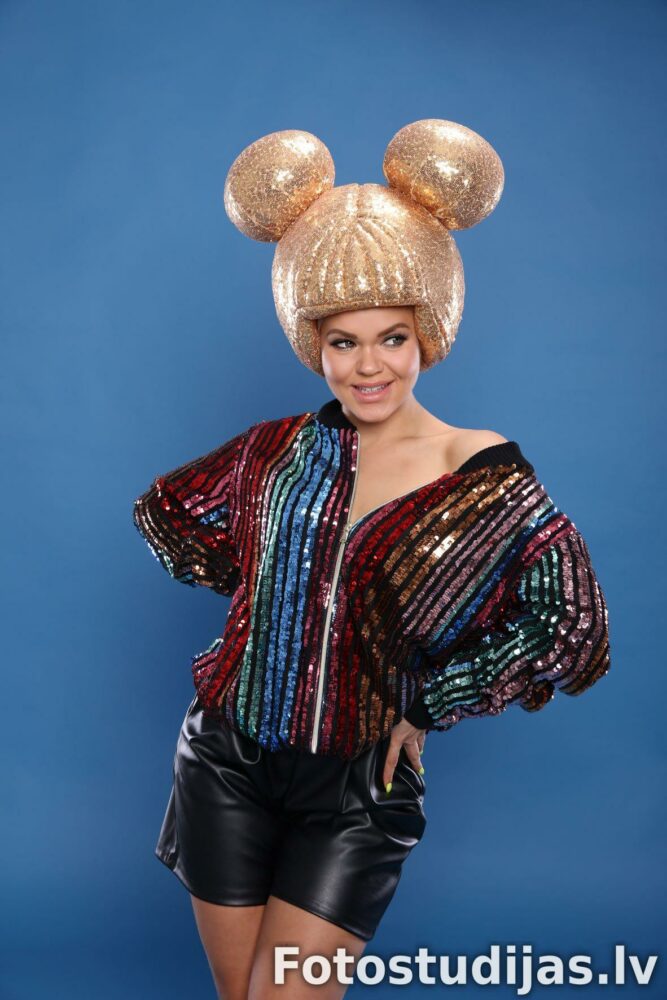 7) Dress in linen style. It can be combined with a voluminous sweater or cardigan, it is possible with a voluminous jacket, or just a dress – it will still look expensive and stylish in the photo.
8) Trouser suit. The main condition when choosing a suit is the actual cut. Also suitable for shooting both in the studio and on location.
9) Bulky sweaters and cardigans. We combine them with belts, satin skirts, and dresses.
10) White T-shirt. Simple, stylish, and minimalist. For any shooting, you can figure out how to use it. Of course, do not forget about accessories – hats, scarves, scarves, glasses, gloves, earrings – this will complement your look and create the right mood for a photo shoot.
11) Corset. Sexy and extravagant. The corset will perfectly cover any irregularities, stretch marks, scratches. And emphasize the chest, waist, figure.
12) Accessory on the head. The head accessory can be anything, for example: a hat, a headband, a wreath, a cap, a beret, a scarf, a wig, etc. All these accessories will highlight your look and add a great accent.
13) Earrings. Earrings are a great accessory that will emphasize your femininity and elegance. Earrings must be chosen based on the image. If this is a delicate look, then small, shiny earrings will do. If this image is bold and defiant, you should pay attention to long, voluminous, bright earrings.
In our photo studio you can choose the right room for you. Or you can choose a photo shoot that you would like to translate into reality. All kinds of photo shoots can be found on our website.