Family is not just about the way how you feel together and perceive each other but also the way how others see you. Family photos will help you to create a positive spirit about your public image as well as make you closer. For sure you will be glad to look at professional pictures where all family is seen happily together.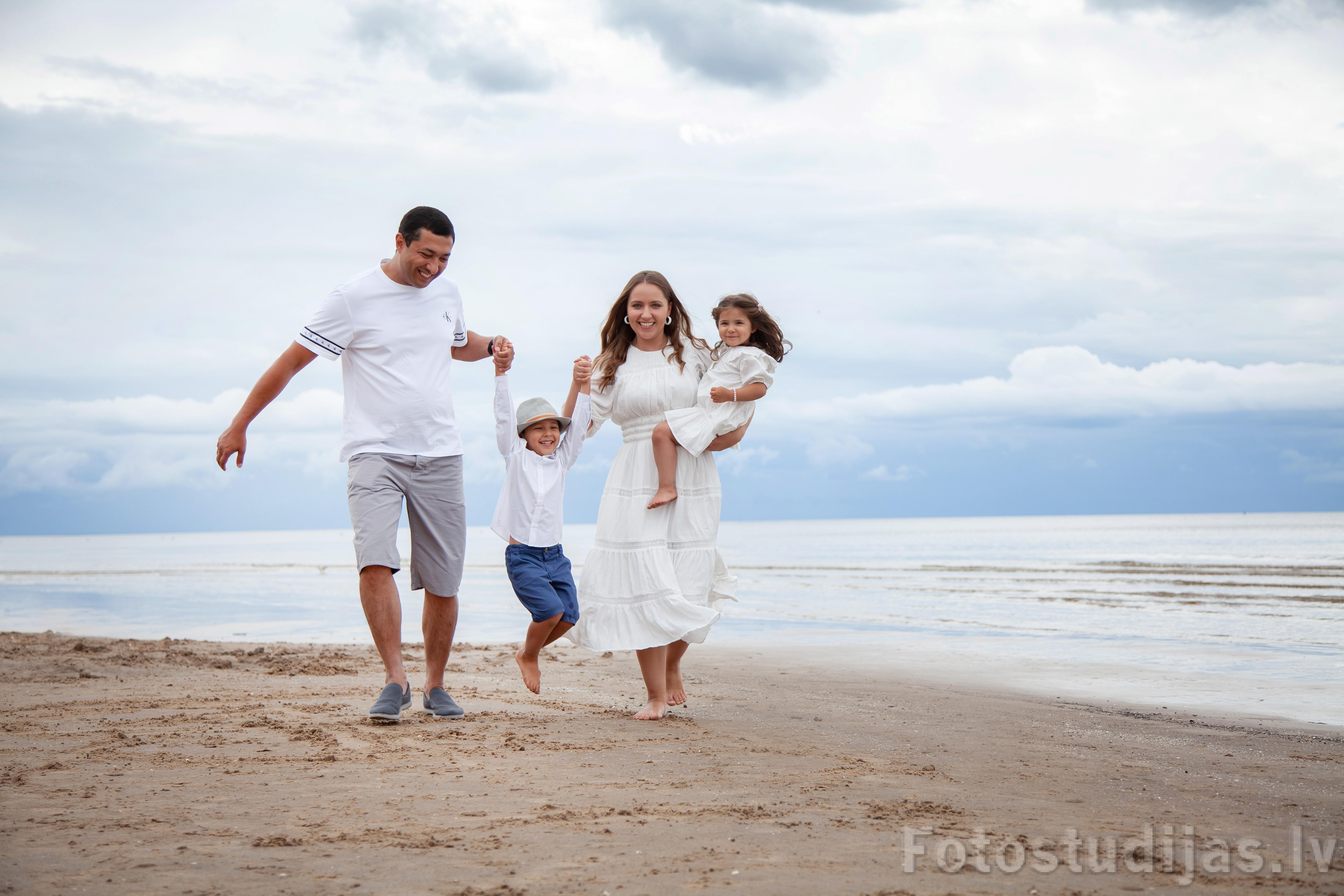 Photography is 170 years old, so many generations have taken photos of their families to keep them as a memory, or show the photos to people, who were visiting their houses. Make a gift for your family and take part in a family photo shoot, which will be fun for people of all ages and also a great bonding experience.
Family – they are people we live together with. We learn from each other and grow. Therefore, we have to keep memories that would remind us how important we are to each other and how much we love each other.
Location of your choice
Our photographers will ensure that you receive quality photos which you will be proud to show to your friends and relatives. Family photo sessions can be organized both in the studio and in any other place of your choice. Photographers will be equipped with cameras, lights and their skills.
Young families
These photo sessions are also suitable for young families. You don't have to have children to take part in family photo session. Maybe you have just moved in with your significant other or you are expecting a baby, so don't be late and capture those moments of the very beginning of your family life. You can even make it a tradition and thus observe how you and your children are growing throughout the years.
Photo shoot can also be an excellent reason to organize a family reunion, and create new memories to put in your family album.
Family photo session prices
Family photo session with decorations 30 min – 90 EUR
Family photo session with decorations 60 min – 150 EUR
Outside photo session from 150 EUR for the first hour, each additional hour is 90 EUR
Family photo session without decorations 60 min – 90 EUR (up to 5 people)
Family photo session without decorations 30min – 60 EUR (up to 5 people)
Family photo session gift card it is a great gift for all celebrations. Most importantly that we have is a family, so spend time together, create new memories and capture beautiful moments of life in a joint photo session. It is also possible to buy a photo session gift card online >>>
Receiving photos
During the week after the photo session, you will receive all the photos with basic processing, in electronic form. 1 hour photo session, about 100 photos. The number of photos with additional processing (rare) depends on the duration and price of the photo session.
Preparing for family photo shoot
Preparing for a family photo session is a full process of emotion. To make everything happen as planned, we will make some suggestions on how to better prepare for a family photo session. The result of the photo session also depends on the participants, so it is very important that the participants of the photo session are well prepared.
Suggestions on how to prepare for photo shoot
To create a common image, we recommend that you consider a matching style of clothing or clothing in at least one color range.
For creative pictures, think of an individual style for each family member. Create an image associated with each family member's hobbies, interests, etc.
We suggest to avoid too bright colors or spotted clothing.
Prepare 2-4 outfits to create a variety of pictures.
You can take things related to your family and shared memories with you.
If you have special wishes related to the style of the photo session, idea, shooting angle or other things, please feel free to talk and talk to each other and our photographer in good time.
If babies are taking part in a photo session, please choose the photo session time that is appropriate for your baby's mode. It is necessary for the baby to be fed, well rested, as well as for the child not to wander during a photo session.
Tell older children about the photo session, motivate them to have an interest in participating and take an active part in the photo session.
Take some snack, drink and babies with you. If necessary, you can take a break.
It's advised to come to photo session with tidy hair, nails and clothing because the memories should be kept in the most beautiful and the best look.
If your other party does not want to take part in a photo session, do not hesitate to press it. Ask for help in the process as well as take photos of at least a couple of common photos. Often, during the photo session, skeptical fathers are more open and actively participate in a photo session.
If a photo session takes place in the studio, shoe shifts must be taken with you. In winter and bad weather, changing shoes are a must!
It is important to remember the good mood and smile, because nothing can be better than a smiling and happy family.