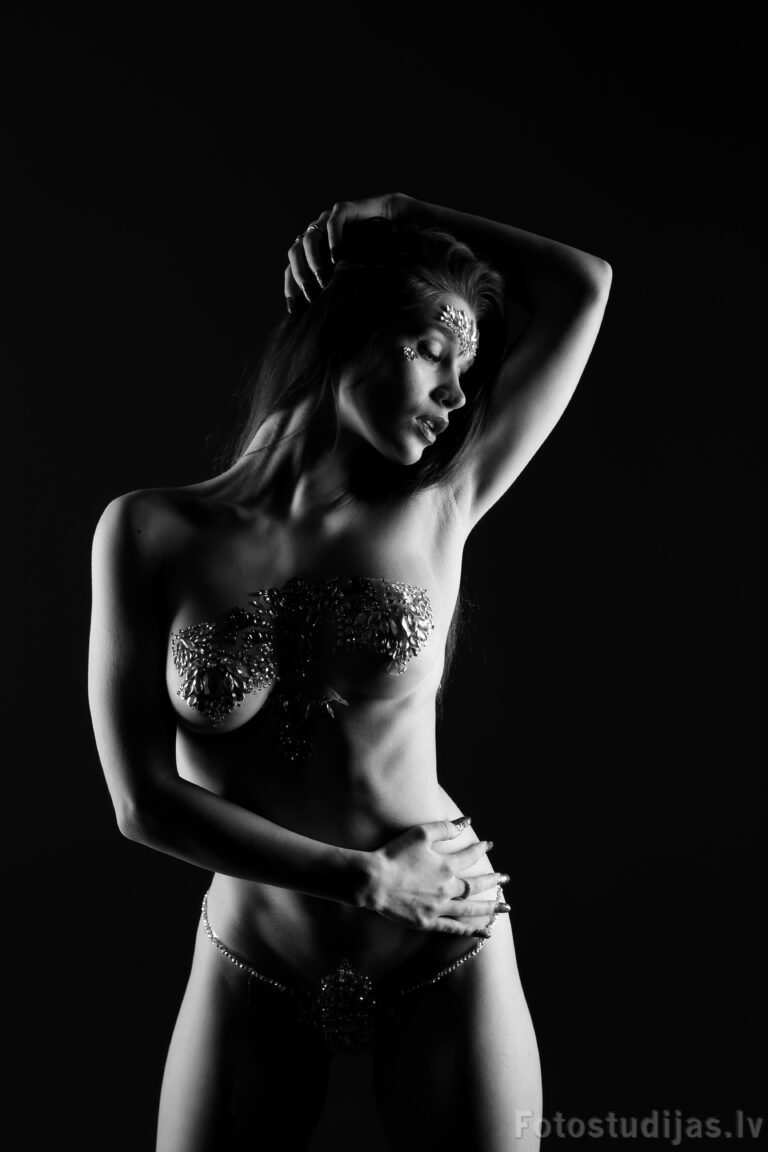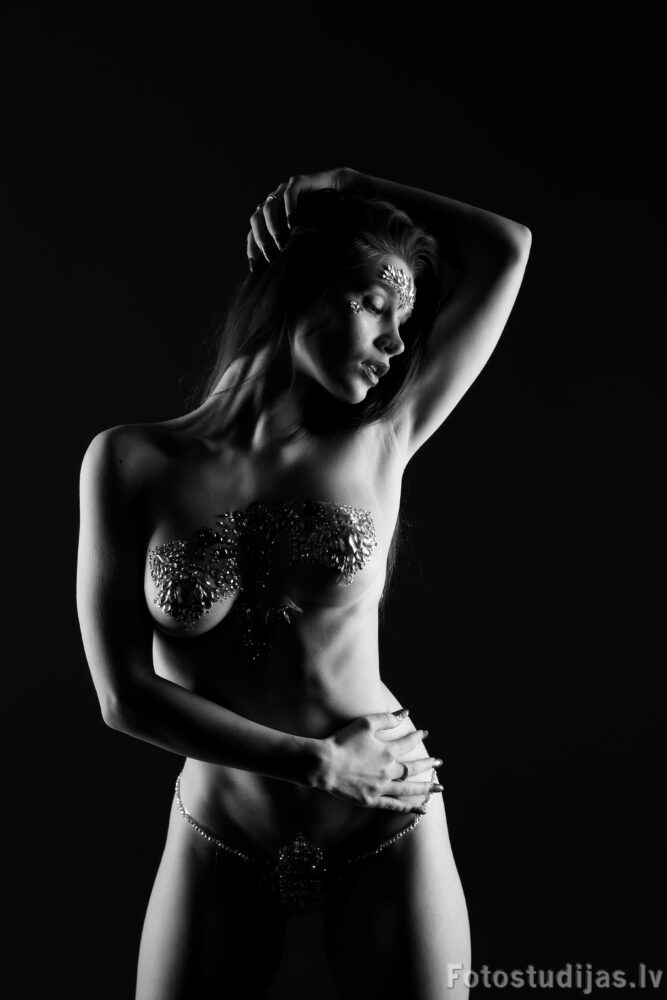 The most intimate parts of your body are not revealed but at the same time unbelievably sentient and sexy photos are created. Erotic photo shoot will one more time show you how beautiful you are.
Humans are one of the most beautiful and emotional creatures on the Earth, so make your most secret fantasies to come true, and allow our photograph take most sensual and artistic photos of yours. You can keep these photos for private use only or use them for your web sites, calendars, magazines or underwear catalogues. Photo session can be organized either in our studio or in any other place of your choice. Location doesn't matter – the photographer will be well equipped anyway.
Erotic photo session as art
Erotic photography is a style of art photography of a sexually suggestive or sexually provocative nature. Despite the fact that, the subjects of erotic photography are usually completely or mostly unclothed, that is not a necessity.
Our photographers will make sure that the photos will be tasteful and will show the exact right amount of flesh. Photos will be an excellent present for your significant other or just a proof of your passionate personality.
You can also use the pictures for work, and create lingerie catalogues, or use the photos for magazines, calendars or your web pages.
Erotic photo shoot prices
Photosession with decorations + makeup and hair styling 210 EUR – 60 min.
Erotic photo shoot with decorations 150 EUR – 60 min.
Erotic photo shoot with decorations 90 EUR – 30 min.
Outside photo shoot first hour 150 EUR, each next 90 EUR
Classic photo shoot (without decorations up to 5 people) 90 EUR – 60 min.
Mini photo shoot (without decorations up to 5 people) 60 EUR – 30 min.
Getting ready for erotic photo shoot
Preparing for a photo session is a matter of excitement, especially if the photo session is for erotic photos. In order to avoid unnecessary worries, we will give you a few suggestions on how best to prepare for the erotic photo session.
Tips on how to prepare for erotic photo shoot
Prepare clothes and underwear that make you feel sexy and comfortable.
Take your high-heeled shoes, give you extra elegance, sexuality and confidence for every woman.
Prepare for a variety of accessories that match your personality (a necklace, earrings, long socks, corset – especially if you want to make waist more beautiful and more accessories that brighten up the idea of a photo session).
For a photo session, please come with clean hair, nails, prepare your outside look to make your photos beautiful.
Before the photo shoot we recommend to relax un rest well, so that photos would look full of happiness and energy, without any sign of fatigue.
Day before the photo shoot we recommend to not sunbathe and use any cosmetology services.
It is not recommended to use self tanning creams before the photo session, which makes the skin color uneven.
Think about your poses, choose and try your favorite. During a photo session, our photographer will also help you find the most suitable and the most appropriate shooting posture for you.
If a photo session takes place in the studio, shoe shifts must be taken with you. In winter and bad weather, changing shoes are a must!
In the photo shoot most important thing is good mood and smile – don't forget about it!
* By prior arrangement we also offer make-up, stylist and hairdresser services.
At your choice, the photographer of a erotic photo session can be both a woman and a man. Our photographers are professionals who will help you to get rid of, feel comfortable and help you achieve the desired result of a photographic photo session.