Wedding photography in the studio
A wedding photo shoot in a photo studio is a great opportunity not only for memories, but also to capture the happy moments of this beautiful and important event in photographs. You have the opportunity to get an excellent result regardless of the weather or other factors, because in our photo studio the rooms are always warm and cozy, especially with a romantic interior and professional lighting, in the very center of Riga.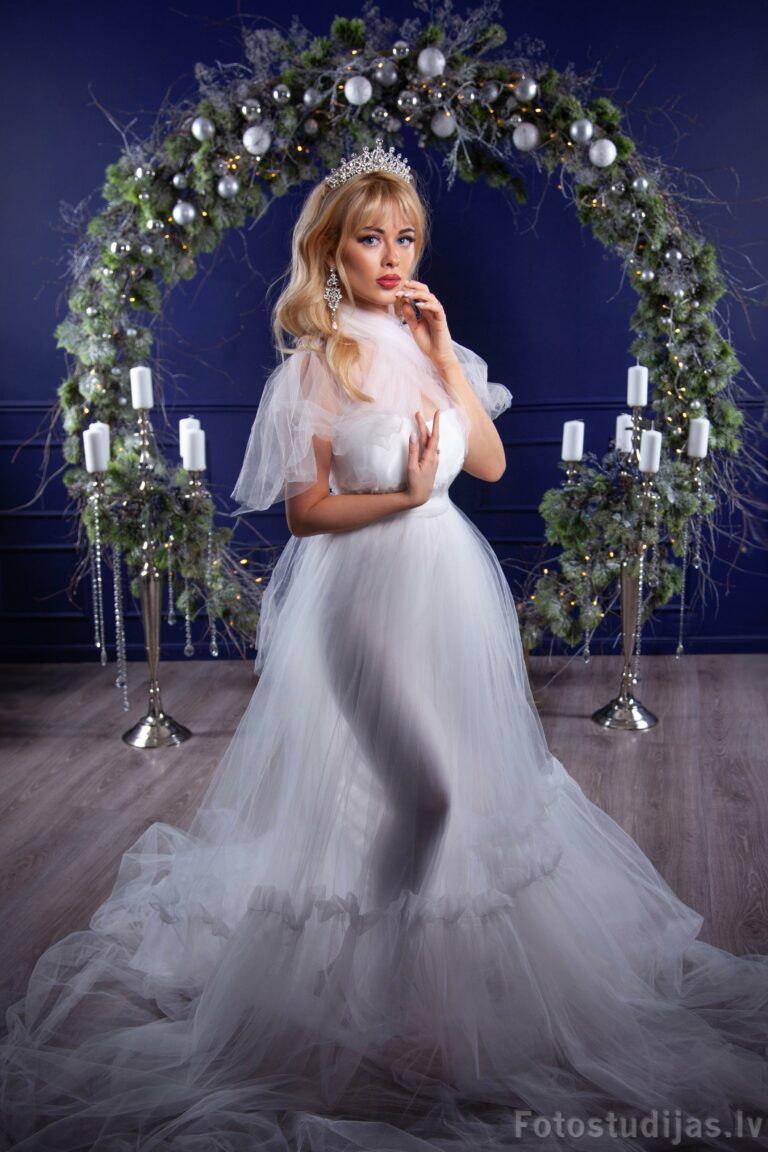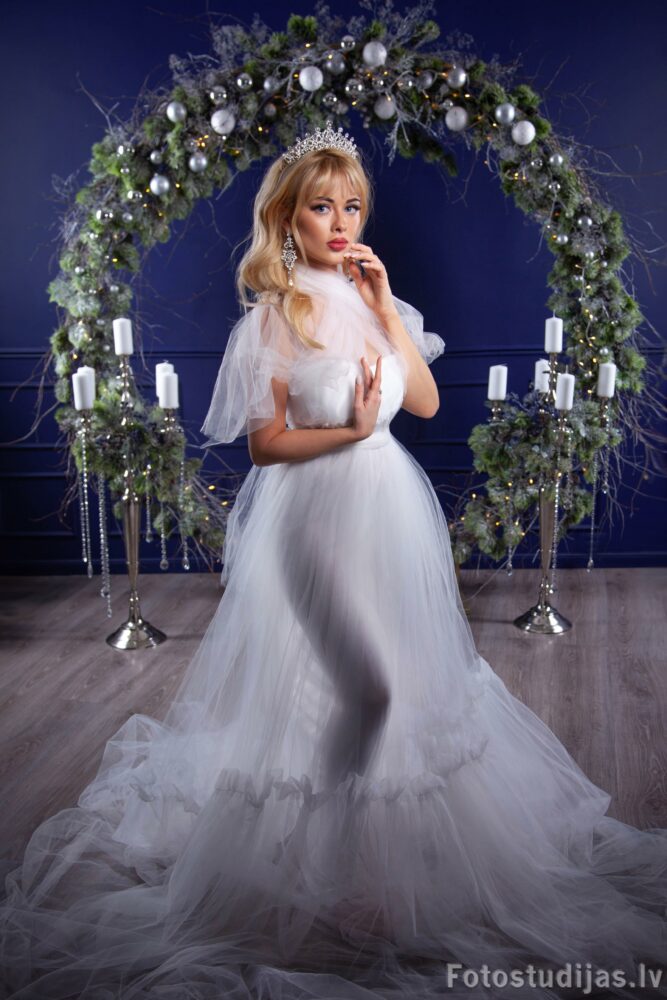 We offer wedding photos with a special approach to your wishes
To make your photos more vivid and to give them the right mood, we offer different background colors, as well as original decorations that match the theme. Detailed information about the photo studio and equipment is available here: https://fotostudijas.lv/fotostudija/
By contacting us, you can be sure that in the photo studio experts will tell and show that a wedding photo session can be turned into magical drawings and even take care of photos for processing, according to your preferences and desires.
For your convenience, we offer a photo studio for rent with a make-up artist, stylist and professional photographer service, and you can also rent a photo studio with your chosen specialists.
*We offer wedding photo shoots on location, at your chosen location.
More about outdoor photo shoots: https://fotostudijas.lv/foto-pakalpojumi/izbraukuma-fotosesija/
Prices for wedding photo shoots in a photo studio
The photo shoot in the studio includes the rental of a photo studio and the services of a photographer.
Cost of a photo shoot in the studio
| | | | |
| --- | --- | --- | --- |
| Group photoshooting in studio | Up to 5 pers. | From 6 till 10 pers. | From 11 till 20 pers. |
| Photo shoot 30 min | 60 EUR | 75 EUR | 105 EUR |
| Photo shoot 1 h | 90 EUR | 120 EUR | 165 EUR |
| Photo shoot 2 h | 150 EUR | 210 EUR | 300 EUR |
Photo shoot with themed decorations:
30 min – 60 EUR
60 min – 100 EUR
*The price includes rent of a photo studio and photo correction
Photo studio rental
Prices for renting a photo studio depend on the time and day, prices are from 20 to 30 EUR/hour
In parallel with shooting a wedding, we offer to rent a separate hall for a festive banquet or for other purposes, for your convenience and the convenience of your guests.
More information about the photo studio is available here:
Getting photos
Within a week after the photo shoot, you will receive all photos with basic processing, in electronic form. 1 hour studio photo session, approximately 100 photos. The number of photos for additional processing (retouching) depends on the duration of the photo session and the price.
If you want to further process your photos:
Photo processing – photo retouching from 3 EUR/photo
Photo processing – photo, editing 15-20 EUR/photo
More information about photo editing is available here: https://fotostudijas.lv/foto-apstrade/