Photography Services – Visiting photoshoots or in the studio
Professional photo shoot is every girl's dream. However, a good portfolio can be useful to many. It's always good if you have beautiful and qualitative pictures. Also it is a great way to have a good time, to capture important moment of life, to have fun with friends, with your loved one, and as a result get quality and beautiful pictures.
Photoshoots in studio
Our photo studio is located in the center of Riga. 2 reception studios are available that can be used for photo and video shootings, varied master-classes, workshops, parties and other events. The price of the rent differ for both halls because of the interjer. Both studios offer opportunities to work with a natural and artificial lights. The total area of the studio is 190 m2, consisting of: cozy studio space with changeable background paper system and is equipped with a corner cyclorama, which has a large panoramic windows and walls of different style (more in the Studio 1 and Studio 2 with cyclorama descriptions). Studios are designed in different styles and have many original decorations which are regulary supplemented, for example, bed, sofa, vintage mirrors, mobile studio, ect.
Visiting photoshoots
Not always and necessarily you have to confine yourself in the studio environment. Express yourself through nature and colourful interiors by using all equipment needed for professional photo shoot.
Maybe you already have an interesting photo idea in mind, but you don't have anyone to take a photo of professional quality of you. Our photographers not only work in studio, but will also attend any location of your choice for the photo shoot.
Photoshoot organization services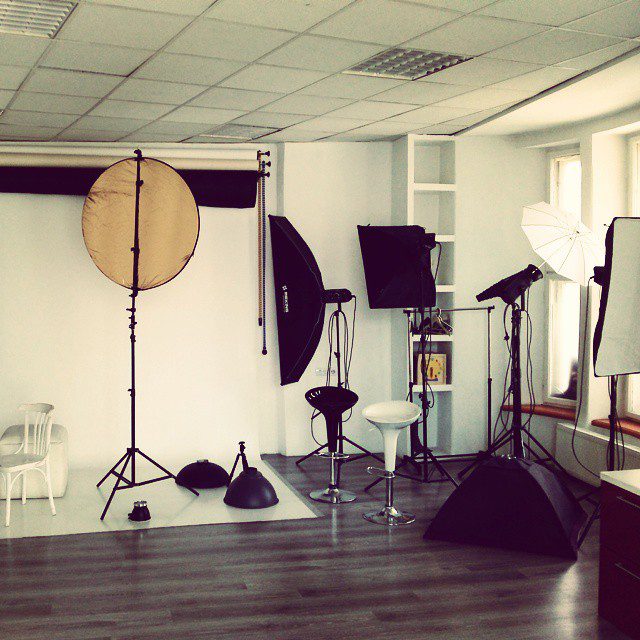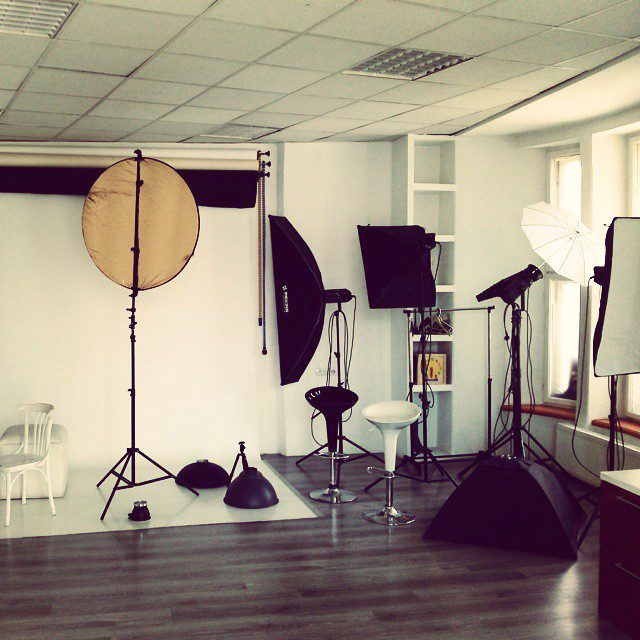 We offer a full range of services for organizing photoshoots and everything related to them.
Photo and video services – full production cycle
We may  fully or partly plan and organize your photo or video shootings as well as plan budget, and organize castings – for your conviniece. Instead of you, we may also do photographers, make-up artists and models selection. Organization and post-production management.
Properties for photo and video shootings
Additional details: additional furniture, bed, sofa, toys, mirror, clothes, suits, hats, gloves, costumes jewelery, and other accessories. If there is a necessity, please, do not hesitate to ask privatly. 
For your convenience also available an ironing board and iron, clothes hangers (7 pcs.).
Additional services of the studio
Make-up artist's services
Photographers' services
Photo correction, retouching and photo montage
Types of Photoshoots
Choose the studio photo session that suits you and give yourself or your loved ones quality photos and unforgettable feelings.