Photo Studio in Riga – photo services and photo studio rent
Photo studio is located in the center of Riga. 2 reception studios are available that can be used for photo and video shootings, varied master-classes, workshops, parties and other events. The price of the rent differ for both halls because of the interjer. Both studios offer opportunities to work with a natural and artificial lights. The total area of the studio is 190 m2, consisting of: cozy studio space with changeable background paper system and is equipped with a corner cyclorama, which has a large panoramic windows and walls of different style (more in the Studio 1 and Studio 2 with cyclorama descriptions). Studios are designed in different styles and have many original decorations which are regulary supplemented, for example, bed, sofa, vintage mirrors, mobile studio, ect.
Free WiFi-Internet, 2 toilets, kitchen with microwave, refrigerator, kettle, crockery, place to relax and other facilities – are available in the photo studio.
In our studio it is possible to project and create different atmospheres by using varied original decorations, furniture and different style elements. The price for the instalation of the decorations depends of complexity not of the number of hours and is calculated individualy. Moreover, it is possible to instal decorations according to your own sketches. 
Properties for photo and video shootings
Additional details: additional furniture, bed, sofa, toys, mirror, clothes, suits, hats, gloves, costumes jewelery, and other accessories. If there is a necessity, please, do not hesitate to ask privatly. 
For your convenience also available an ironing board and iron, clothes hangers (7 pcs.).
Photo Studio equipment
Black vinyl background.White, black, gray, beige, orange and blue paper background are always available, but tend to be also other colors. Bowens 500 W lamp – 8 pcs., Softbox, stripbox, pipe, umbrellas, tripods, portrait plate, reflector, synchronization, folding reflectors 5 in one, video lights and other accessories.
Desk for taking photos of items, white and black background.
Any light equipment, which is in the studio is available for each of the studios.
Rent of the each studio includes 3 pulsed light Bowens and many varied nozzles.
For photographers beginners we help with a light installation. If you do not have all necessary equipment, we offer to rent it from us.
Additional services of the studio
Make-up artist's services
Photographers' services
Photo correction, retouching and photo montage
Photo and video services – full production cycle
We may  fully or partly plan and organize your photo or video shootings as well as plan budget, and organize castings – for your conviniece. Instead of you, we may also do photographers, make-up artists and models selection. Organization and post-production management.
Rental price for photo studio
Rental price for photo studio is calculated by hours and does not depend on time or day. Price from 20 to 30 EUR/hour. For more information, please, have a look at the descriptions of both photo studios.
Profitably! Now you can get subscription for photo studio rent.
For more information ask.
Photo Studio rent – Reservation
Photo Studio must be reserved before  – electronically: info@fotostudijas.lv or by phone (better send SMS): +371 270-22-203.
The sudio and the shooting time you can choose here: Photo Studio 1 or Photo Studio 2 with cyclorama
You have to specify:
Photo Studio 1 or Photo Studio 2 with cyclorama
Date, time, for how long time
Name
Telephone number
E-mail
Information about the photo shoot, if there will participate more than 7 people or, if additional equipment  will be necessary.
Photostudio 1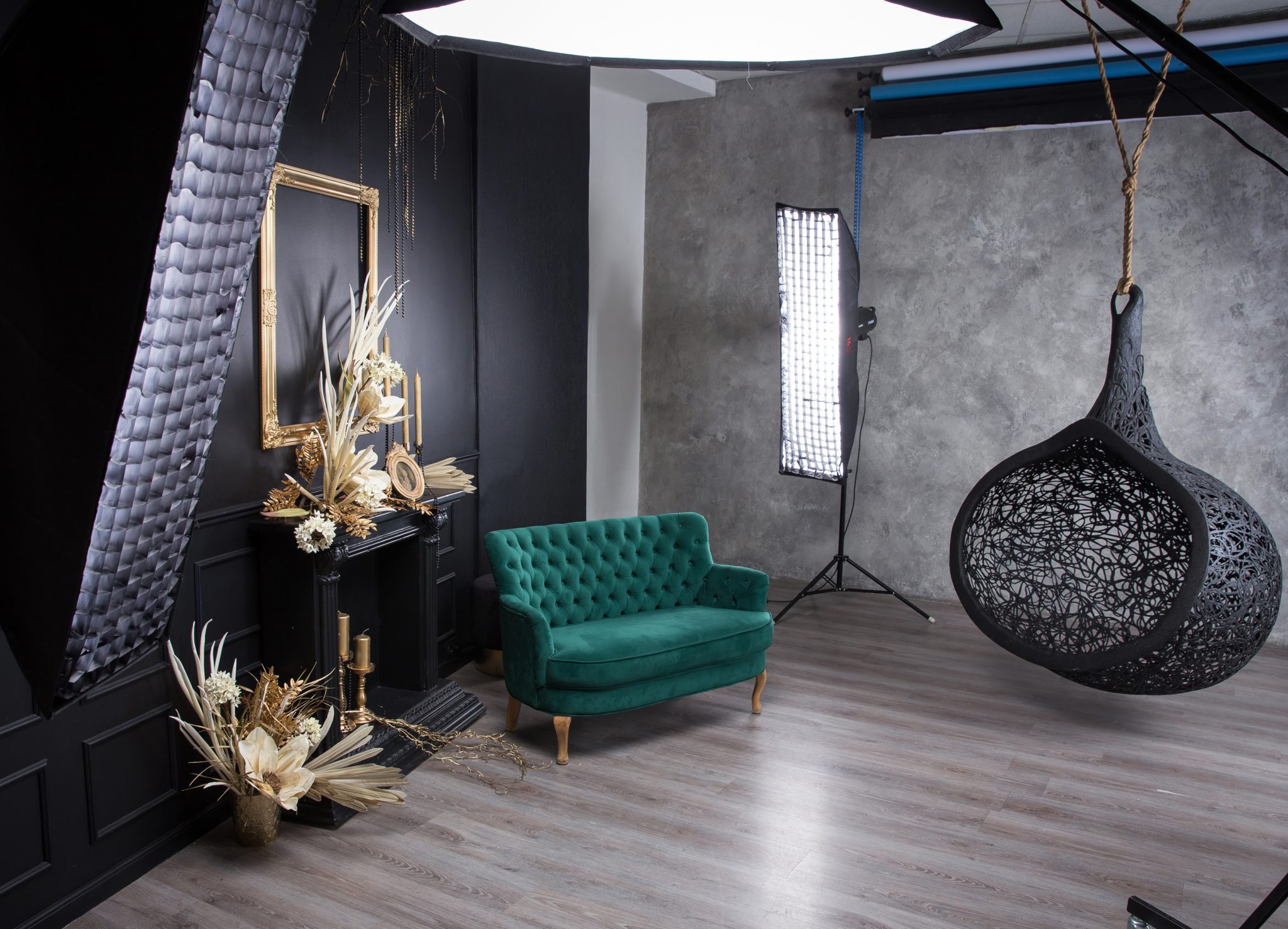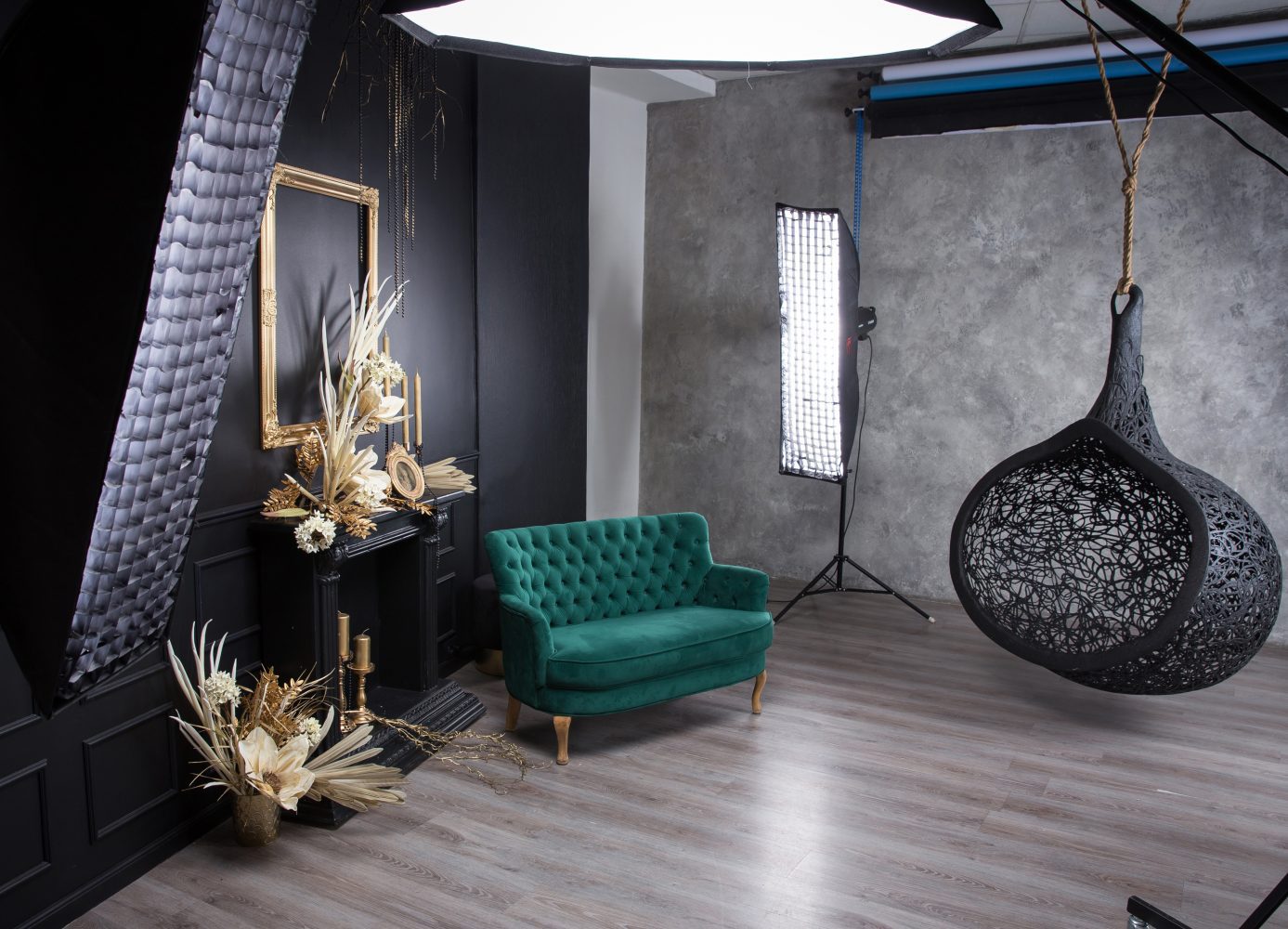 Bright studio room with high ceilings, with different style and texture walls, changable wallpaper system and large windows with natural day light, as well as the ability to block the light with blackout roller blinds. Photo studio is suitable for any photo and video shooting.
In Photo Studio are available:
Big panel made of old wood.
White wall with stylish decorative conformation.
Wide decorative wall with gray, antique plaster effect.
Ceiling with hooks for hanging different decorations.
Swing and many other decorations by agreement.
Large panoramic view window.
Bay&Bow style panoramic view window.
Studio equipment for photo shoots and video filming.
Rent of the Photo Studio is possible with  our make-up artist, stylist, and photographer but you may also use your specialists.
Schedule
Photostudio 2 with cyclorama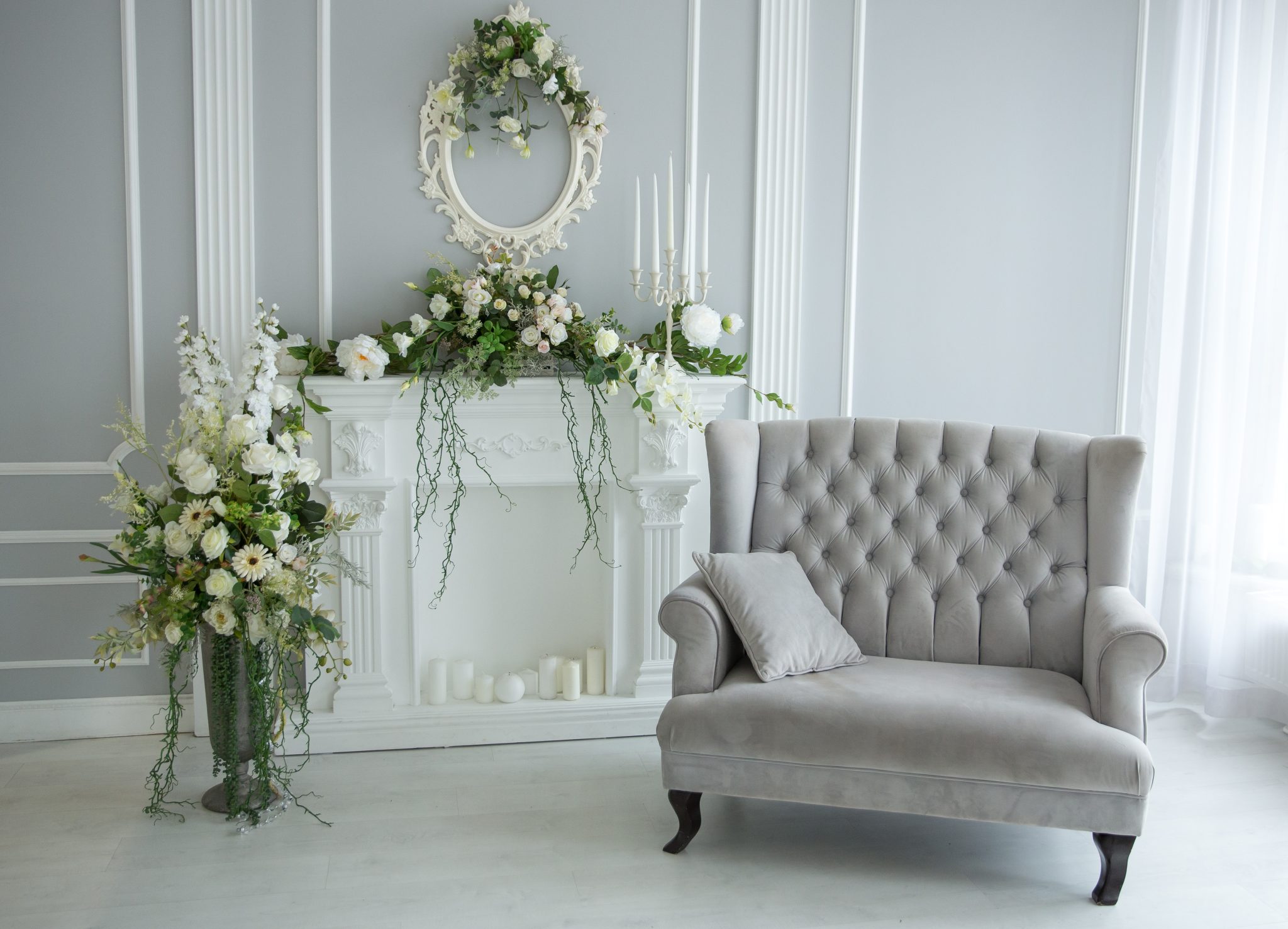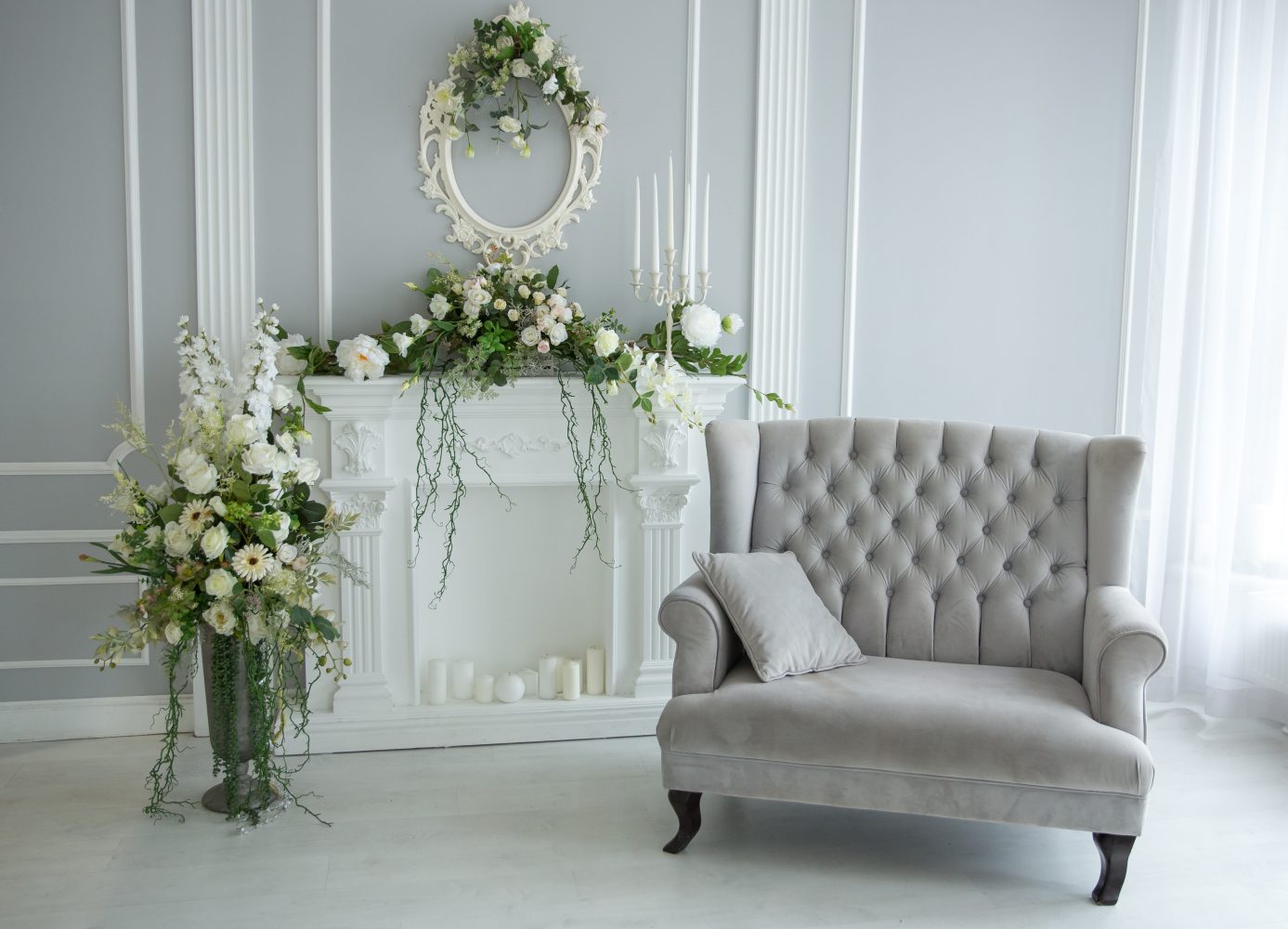 Bright studio room with a corner cyclorama, wallpaper system, high ceilings and large windows with natural day light. Walls of various designs: wooden wall, wall of pale gray bricks, bright wallpaper with classical-style touch and wallpaper painted white. Dressing room is separated.
Cyclorama – transition with the smooth curvature between the wall (background) and the floor. Solid material provides support. Cyclorama allows you to create gradient and diffuses light. Thanks to it the background becomes steady which in turn creates an infinite background illusion.
Studio – using natural as well as artificial lighting is perfect for any photo and video session. According to individual request it is possible to install changable paper background system.
Rent of the Photo Studio is possible with our make-up artist, stylist, and photographer but you may also use your specialists.
Schedule