Photostudio 1 rent in Riga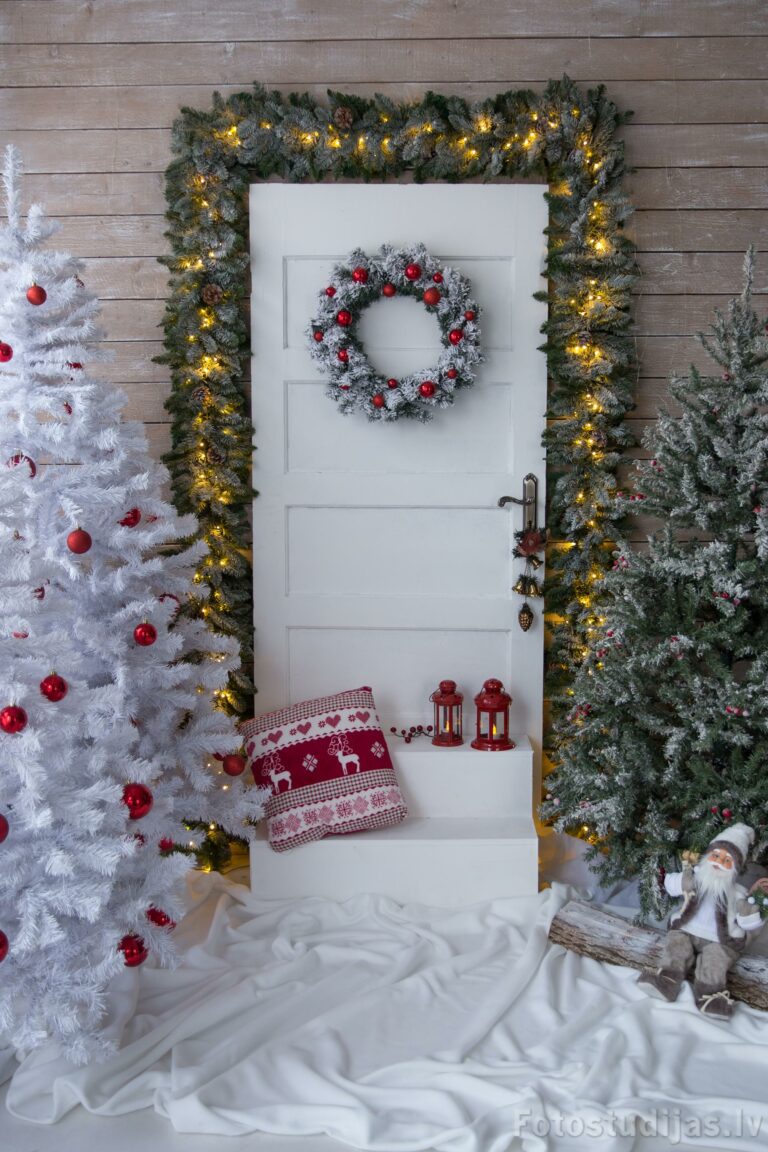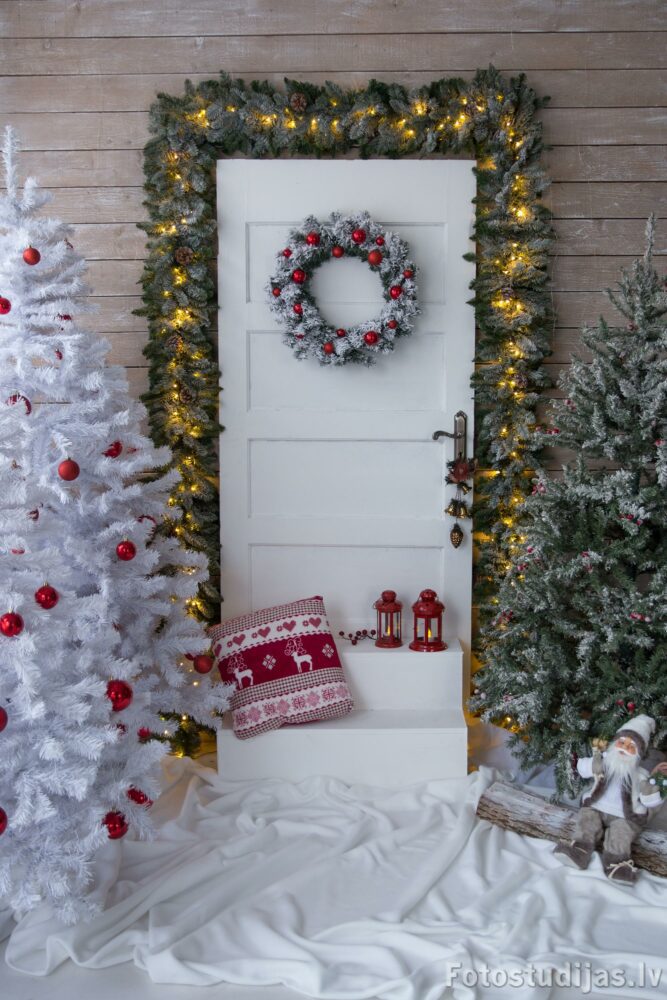 Bright studio room with high ceilings, with different style and texture walls, changable wallpaper system and large windows with natural day light, as well as the ability to block the light with blackout roller blinds. Photo studio is suitable for any photo and video shooting.
In Photo Studio are available:
Big panel made of old wood.
White wall with stylish decorative conformation.
Wide decorative wall with gray, antique plaster effect.
Ceiling with hooks for hanging different decorations.
Swing and many other decorations by agreement.
Large panoramic view window.
Bay&Bow style panoramic view window.
Studio equipment for photo shoots and video filming.
Rent of the Photo Studio is possible with  our make-up artist, stylist, and photographer but you may also use your specialists.
Prices for photo studio rent
Price  for photo studio rent – 20 EUR/hour
Weekends and holidays – 30 EUR/hour
Night tariff from 20:00-08:00 – 30 EUR/hour
Price for additional services
Desk for objects – 10 EUR/hour
Camera rental – from 10 EUR/one photo shoot
Video lights – 3 EUR/hour
Wallpaper change – 2 EUR
New background – 5 EUR/per meter
If in the photo session participate more than 7 persons,
for each next 2 EUR/hour must be paid.
Make-up – 50 EUR
Make-up + hairstyle – 60 EUR
Evening makeup – 60 EUR
Evening makeup + hairstyle – 70 EUR
Photo processing – retouching from 3 EUR/photo
Photo processing – photo montage 15-20 EUR/photo
Discounts and individual approach for regular customers.
Photo studio – Studio 1
The total area of the studio – 48 m², ceiling height 3.10 m, width 7.30 m, length 8 m.
Equipment of the photo studio for photo sessions and video shootings
White, black, gray, beige, orange and blue paper backgrounds always are available (tend to be in other colors as well). Bowens 500 W lamp – 8 pcs., Softbox, stripbox, pipe, umbrellas, tripods, portrait plate, reflector, synchronizator, folding reflectors – 5 in one, video lights and other accessories.
Desk for  object shooting with opportunity to highlight from all sides (white and black).
Any light equipment, which is in the studio is available for each of the halls.
Rent of the each hall includes 3 pulsed light Bowens and many varied nozzles.
Decorations of the studio
Decorations in our studio are regulary being complemented with different properties. We also offer to develop your own decorations according to individual order. The price of decorations' installation by agreement, depending on the degree of complexity of the installation, regardless of hours.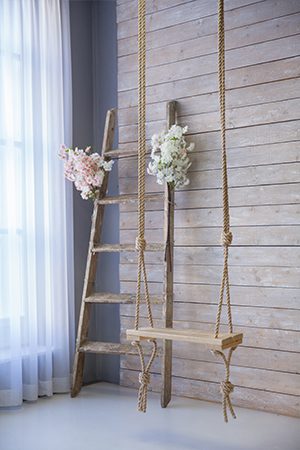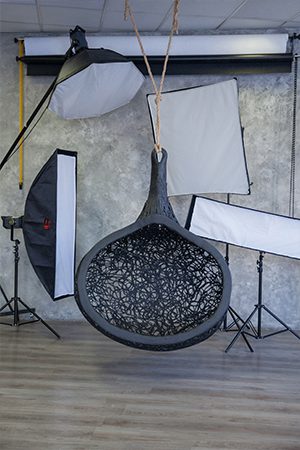 Properties for photo sessions and video shootings
Additional details: additional furniture, bed, sofa, toys, mirror, clothes, suits, hats, gloves, costumes jewelery, and other accessories.
If there is a necessity, please, do not hesitate to ask privatly.
Photo Studio rent – reservation
Photo Studio reservation by e-mail: info@fotostudijas.lv or by calling (better send SMS): +371 270-22-203
When you make reservation – choose Studio 1 or Studio 2 with cyclorama and the photo shoot's time
You have to specify:
Studio 1 or Studio 2 with cyclorama
Date, time, for how long time
Name
Telephone number
E-mail
Information about the photo shoot: if there are more than 7 people or, if the additional equipment is necessary.