Without doubt pregnancy is one of the most brightest and unforgettable periods of life especially for a mother-to-be. This moment can not only be memorized in your head but also on paper. Imagine how nice it would be in the future to show a picture to your children where they are still in their mom's belly.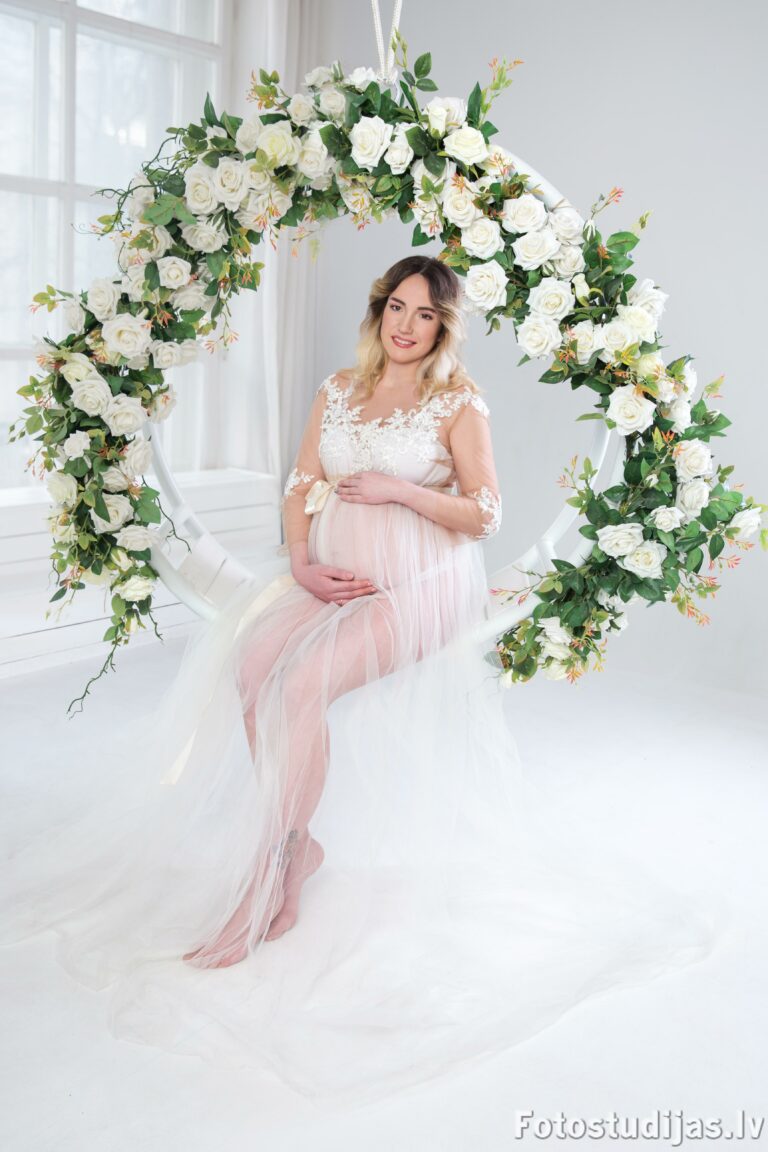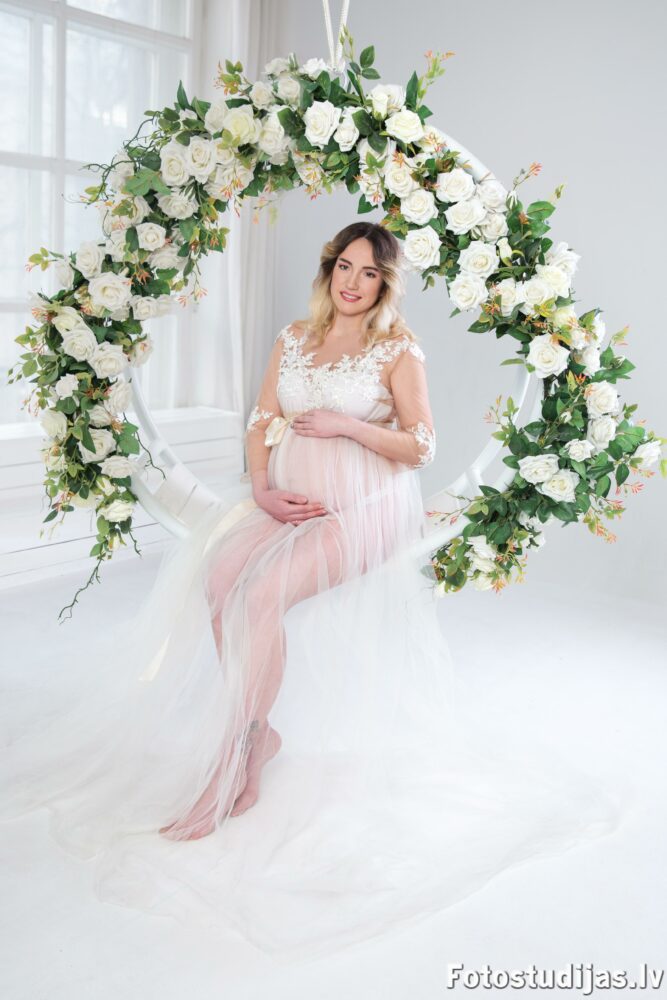 The history of maternity portrait is relatively brief. For a very long time being pregnant was considerate something that has to be kept in secret, therefore women tried to hide this fact and couldn't even imagine taking photos of themselves with their children in their bellies.
Nowadays, it's not a taboo anymore and every woman can take pictures of herself during her pregnancy and observe how her body is changing and how her baby is growing inside her.
Maternity photos don't have to be nude. Each woman can choose the image she feels the most comfortable in.
The ideal maternity portrait is the one that captures what each individual woman wants it to be. There is no "ideal pose," "ideal clothing," or even "ideal lighting." It is lovely to see how a mum who was feeling big and unattractive before, looks at her pictures and realizes the beauty of her pregnant form. Moreover, fathers can also participate in the photo shoot, so it can become a fun bonding experience.
Maternity photo shoot prices
Maternity photo shoot with decorations ( 1 hour ) + make-up and hair 210 EUR,
Maternity photo shoot with decorations 150 EUR per hour,
Maternity photo shoot with decorations 90 EUR per 30 min,
Outdoor photo shoot for the first hour 150 EUR, each next hour 90 EUR,
Classic photo shoot 90 EUR per hour ( up to 5 people),
Mini photo shoot 30 min. – 60 EUR ( up to 5 people).
Receiving photos
During the week, after the photo shoot, you will receive all photos electronically with basic photo editing. 1-hour photo shoot includes about 100 photos. The number of photos with photo retouching will depend on the duration and price of photo shoot.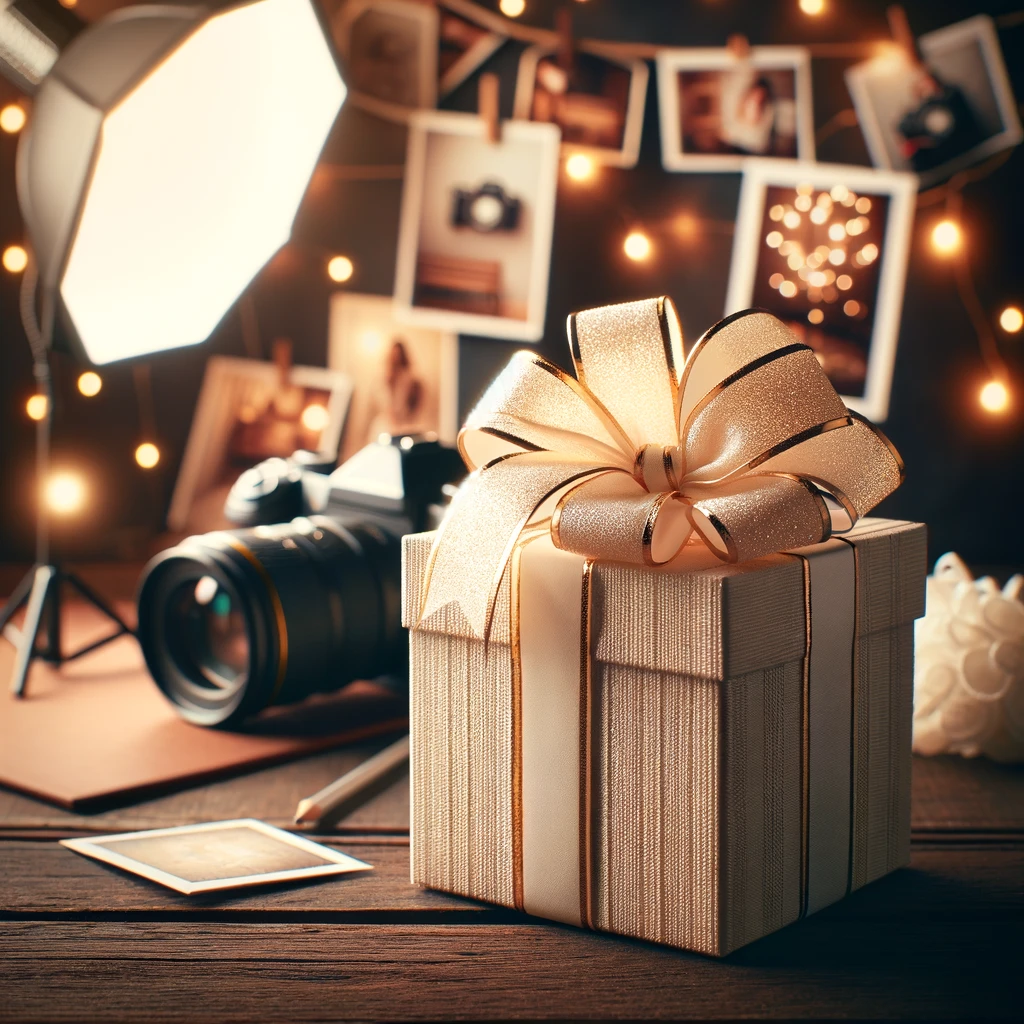 Maternity photo shoot gift card– it's a great gift for expectant mom's. It's an opportunity to capture one of the most wonderful and memorable life periods.
Preparing for a maternity photo shoot
Maternity photo shoot is a special event that captures one of the most wonderful life stages of every woman's life. To avoid a little worry that occurs in preparation for photo shoot, we will give you a few tips on how to better prepare for maternity photo session.
Recommendations for preparing for a maternity photo shoot
Prepare several clothing ensembles for creating different images.
Prepare things that are related to waiting period and babies (ultrasound photography's, baby shoes, little socks, teddy bear or other toys, book about pregnancy etc.)
To create more creative photos, we recommend to think about different attributes that intensify the idea of a photo shoot ( for example ribbon for belly or paint something on belly etc.)
If the photo shoot is taking place in the studio, please take the exchange footwear. In winter and in bad weather exchange footwear are mandatory!
If the whole family participates in the photo shoot, preferably must be in common style of clothes.
The most important thing is a good mood and smile, it will make photos even better.
By prior agreement, we offer make-up, hairdresser and stylist services that will help to create wonderful image for photo shoot.